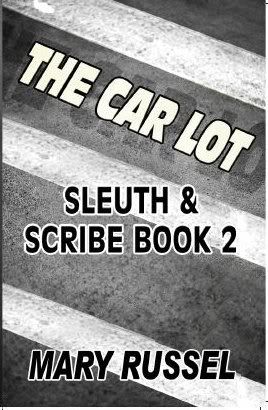 I'm so excited. My new book "THE CAR LOT" is already available for sale on my publisher's site.
The Car Lot: Sleuth & Scribe Book 2
"When Jane finds her father's crumpled body on the carpet in his office at the used car dealership, she is convinced he was murdered, although the police believe it was a heart attack. Jane hires a private detective; Mike; Deke, his dog; and Alice, a mystery writer, to prove her theory. All of the employees at the car lot, including Jane, have a motive and it's up to the sleuth and scribe to uncover which of them had a strong enough reason to kill the boss, if indeed he was killed. "