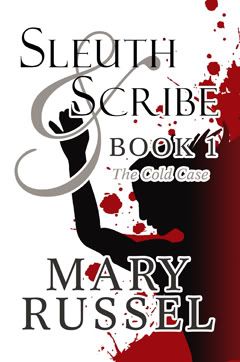 Wow my third book is already available on my publisher's site!!!

That was fast!
Sleuth & Scribe Book 1: The Cold Case by Mary Russel
Product Details
ISBN: 978-1-4512-3598-2
# Pages: 86 pages
Dimensions: 6x9
Format: Softback
Product Description
"Containing no graphic violence or sex, no profanity, and likeable main characters, the Sleuth & Scribe series is safe for children and fun to read for adults who enjoy cozy mysteries. In 1969, the body of a young woman was found at the bottom of a fire escape. It was Mike Holden's first case. The police, eventually, decided it was an accident but Mike was never convinced it wasn't murder.
Forty years later, an old memory causes Mike to reopen the case. Follow Mike as the Sleuth, Alice as the Scribe, and Mike's dog, Deke as they chase down old leads and historic memories of the Weather Underground, the Vietnam War, and the Peace Corps in Thailand."